Top Ten Tuesday is a meme created by The Broke and the Bookish. This week, the theme is The Last Ten Books That Came Into My Possession (bought, library, review copies)
For this one the majority of the books listed are the ones I have in physical form. But a few are the ones I have on my kindle app. So without further ado here are the Last Ten Books That Came Into My Possession.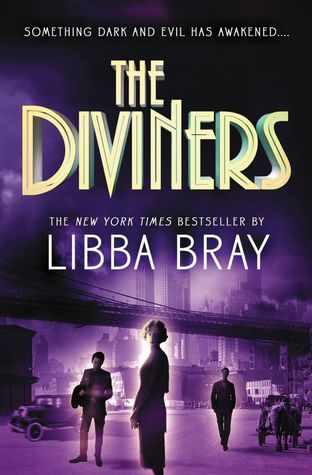 "Evie O'Neill has been exiled from her boring old hometown and shipped off to the bustling streets of New York City--and she is pos-i-tute-ly ecstatic. It's 1926, and New York is filled with speakeasies, Ziegfeld girls, and rakish pickpockets. The only catch is that she has to live with her uncle Will and his unhealthy obsession with the occult."

I recently got this book for my birthday and I am so happy that I got this edition and that they did do a cover change.
"The death and destruction of war can destroy even the strongest among us. Will the loss and pain be too much for Rebecca to withstand?

The year is 1941 and paradise is a way of life in Hawaii. For Rebecca O'Shea things couldn't be more perfect. She has her dream career as a naval nurse, and is in love with the man of her dreams—it seems she has it all."
I recently won this book in a goodreads first reads giveaway. I'm hoping to read this book later this month during one of the read-a-thons.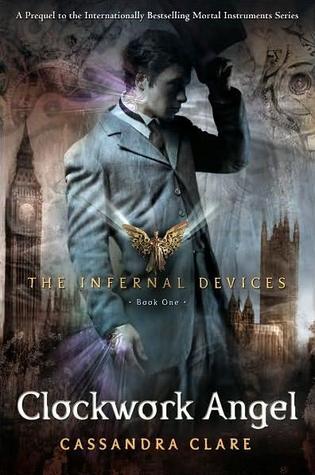 Clockwork Angel
by Cassandra Clare
"The year is 1878. Tessa Gray descends into London's dark supernatural underworld in search of her missing brother. She soon discovers that her only allies are the demon-slaying Shadowhunters—including Will and Jem, the mysterious boys she is attracted to. Soon they find themselves up against the Pandemonium Club, a secret organization of vampires, demons, warlocks, and humans."
I also got this one for my birthday and I'm very excited to start the Infernal Devices trilogy.
All the Light There Was by Nancy Kricorian
"All the Light There Was is the story of an Armenian family's struggle to survive the Nazi occupation of Paris in the 1940s—a lyrical, finely wrought tale of loyalty, love, and the many faces of resistance."
This is the last book I got for my birthday and I am hoping to read this during a read-a-thon later this month.
"Mackenzie, Ava, Caitlin, Julie, and Parker have done some not-so-perfect things. Even though they all talked about killing rich bully Nolan Hotchkiss, they didn't actually go through with it. It's just a coincidence that Nolan died in exactly the way they planned . . . right? Except Nolan wasn't the only one they fantasized about killing. When someone else they named dies, the girls wonder if they're being framed. Or are they about to become the killer's next targets?"
I recently got this book from the library and can't wait to finish this duology since normally Shephards books are pretty easy reads.
"Downed during his first mission, James Hunter is taken captive as a German POW. To bide the time, he studies a nest of redstarts at the edge of camp. Some prisoners plot escape; some are shot. And then, one day, James is called to the Kommandant's office.
Meanwhile, back home, James's new wife, Rose, is on her own, free in a way she has never known. "
I recently got this book from my libraries ebook section and am about 3/4 of the way through.
"Seventeen-year-old Bianca Piper may not be the prettiest girl in her high school, but she has a loyal group of friends, a biting wit, and a spot-on BS detector. She's also way too smart to fall for the charms of man-slut and slimy school hottie Wesley Rush. But things aren't so great at home and Bianca, desperate for a distraction, ends up kissing Wesley. "
This is another book that I have gotten from my libraries ebook section. I have already read this book and you can read my review
here.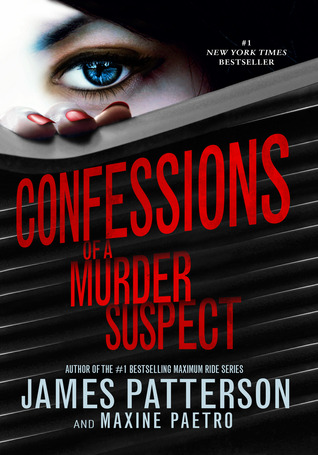 "On the night Malcolm and Maud Angel are murdered, Tandy Angel knows just three things: She was the last person to see her parents alive. The police have no suspects besides Tandy and her three siblings. She can't trust anyone -— maybe not even herself."
This is another book I've gotten from my libraries ebook section. This will be my first James Patterson book so I'm hoping it good.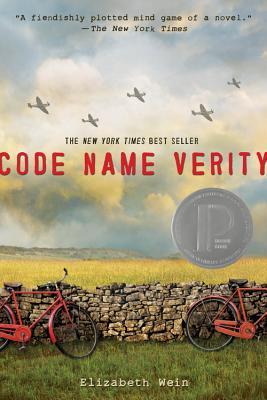 "Oct. 11th, 1943-A British spy plane crashes in Nazi-occupied France. Its pilot and passenger are best friends. One of the girls has a chance at survival. The other has lost the game before it's barely begun."

I also got this book from my libraries ebook section and Loved it.
You can read my review
here.
" Go Set a Watchman features many of the characters from To Kill a Mockingbird some twenty years later. Returning home to Maycomb to visit her father, Jean Louise Finch—Scout—struggles with issues both personal and political, involving Atticus, society, and the small Alabama town that shaped her."
I have a pre-ordered this book from amazon so it should be here sometime today!