Top 5 Wednesdays is hosted by Ginger Reads Lainey and you can find the goodreads

p

age here

.
This weeks Top 5 Wednesday is Books that Feature Time Travel. Last year I really got into time travel books, and would love to continue reading these types of books this year as well. So without further ado here are the books I've read that feature time travel.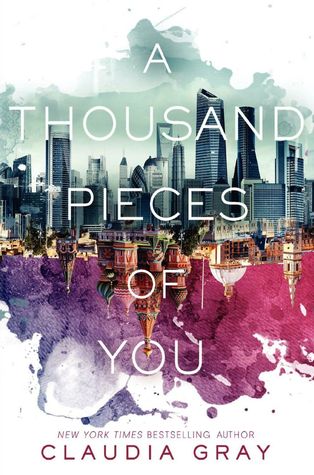 A Thousand Pieces of You by Claudia Gray
This is one of my favorite time travel books and I can't wait to continue to the trilogy.
I
especially
loved the
Russian
time travel part and the fact that it went both forward and back in history.
Read my review here.
Tandem by Anna Jarzab
"To prevent imminent war, Sasha must slip into the life of an alternate version of herself, a princess who has vanished on the eve of her arranged marriage. If Sasha succeeds in fooling everyone, she will be returned home; if she fails, she'll be trapped in another girl's life forever. As time runs out, Sasha finds herself torn between two worlds, two lives
"
I loved how strong Sasha was and how she was willing to do what she had to in order to keep her world safe.
All Our Yesterdays by Cristin Terrill
"Imprisoned in the heart of a secret military base, Em has nothing except the voice of the boy in the cell next door and the list of instructions she finds taped inside the drain."
This book was a whirlwind of a story and I wish it had been longer.
Read my review
here
.
Pivot Point by Kasie West
"Addison Coleman's life is one big "What if?" As a Searcher, a special type of clairvoyant, whenever Addie is faced with a choice, she is able to look into the future and see both outcomes. So when her parents tell her they are getting a divorce and she has to pick who she wants to live with, a Search has never been more important."
This was another very fast paced story, which was equally entertaining and I can't wait to read the second part of this story this summer.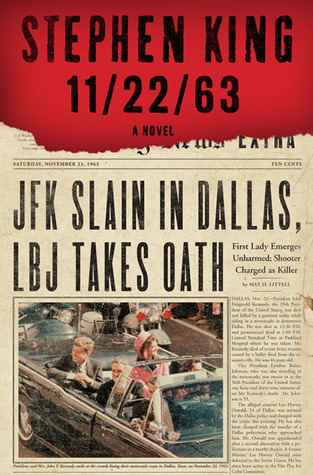 11/22/63 by Stephen King
"Al, owner of the local diner, enlists Jake to take over the mission that has become his obsession—to prevent the Kennedy assassination. How? By stepping through a portal in the diner's storeroom, and into the era of Ike and Elvis, of big American cars, sock hops, and cigarette smoke... Finding himself in warmhearted Jodie, Texas, Jake begins a new life. But all turns in the road lead to a troubled loner named Lee Harvey Oswald. The course of history is about to be rewritten...and become heart-stoppingly suspenseful."
I read this book before I started blogging and I loved it. I couldn't get enough of it and I can't wait to be able to watch the tv series on Hulu.
Those were the Time Travel Books that I loved. What books did you love that feature time travel? Please leave suggestions down below.