Wow I can't believe the Readathon is over. It was so much fun and my most successful readathon so far!
You can see my announcement and TBR
here.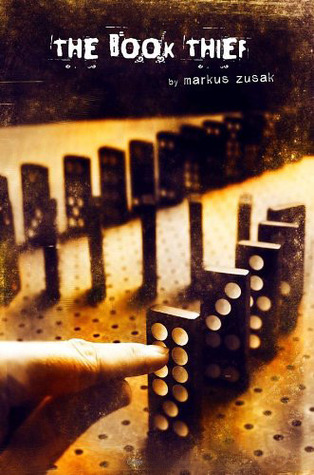 Daily Updates:
Very happy with the amount I read today and I'm really enjoying the books so far.
Starting to struggle a bit. Sadly theres a bit of a lull and I'm not really feeling this book at the moment.
Didn't have much time for reading at all today. I'm amazed I was able to get 13% read.
Ren is slightly infuriating. Can she please choose which one she wants or just stop being stupid.
Finished!
Finished the Good Girls! Was not expecting that ending. Absolutely loving The Book Thief glad I waited till I was in the mood for it.
Wish I had had more time to read this today. Absolutely loving it and can't wait to hopefully finish it tomorrow.
Well that was heartbreaking. So glad I was able to finish it.
Challenges Completed:
1. Read a sequel
2. Read a contemporary
3. Read a book with green on it.
The Sound
by Sarah Alderson
4. Read a summer/beach setting
The Book thief
by Marcus Zusak
5.Read a movie/TV adaption
6.Read 3 books
Total Challenges Completed: 6
Total Books Finished: 3
Total Pages Read: 1,258
I can't wait for the August Casual Readathon you can find out more about it @
CasualReadathon
. twitter