#Slaythatseries Wrap-Up
#Slaythatseries was created by
Chami
and
Sarah
last year and went from Sunday March 13th 12am until Sunday March 20th 11:59 pm. You can read more about it in my announcement post
here
.
Sadly I only ended up reading one book that had been on my TBR for this read-a-thon and that was
Uglies
by Scott Westerfeld.
I ended up loving this story so much that I jumped right into
Pretties
by Scott Westerfeld and finished that one as well.
I also read
Seeking Mother
by Kimberly Rae which was the third book in the India Street Kids series.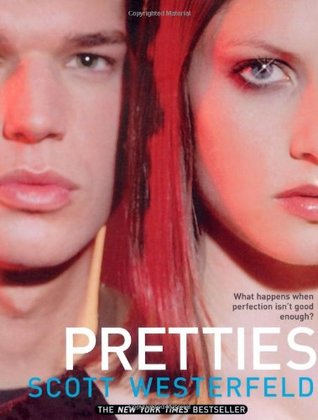 Pages Read
Uglies
by Scott Westerfeld - 425 pg's
Totals = 1,008 and 2 hr's
I think I did fairly good for this read-a-thon for me at least. It was my first week back to school after spring break and I had several other things that popped up, so I'm surprised I was able to get as much read as I did.
How did you end up doing for this read-a-thon?
I'm hoping to do TBR Takedown 3.5 in April, but we will just have to wait and see what happens as I will already be doing ARC April as well.