Top Ten Tuesday is a meme created by The Broke and the Bookish.
Hello everyone, I am finally starting to feel better which means back to blogging. Yay! While I know this isn't this weeks Top Ten Tuesday, I don't really have many books that I've recently added to my TBR so I decided to do last weeks instead. For me this weeks Top Ten Tuesday is Ten 2015 Releases I Meant To Get To But Didn't.
LA Confidential for the YA audience. This alluring noir YA mystery with a Golden Age Hollywood backdrop will keep you guessing until the last page.
"Don't believe anything they say."

Those were the last words that Annie spoke to Alice before turning her back on their family and vanishing without a trace. Alice spent four years waiting and wondering when the impossibly glamorous sister she idolized would return to her--and what their Hollywood-insider parents had done to drive her away.
I'm really excited to read this book as it sounds like something I'm really going to like. Hoping to get to it sometime in June.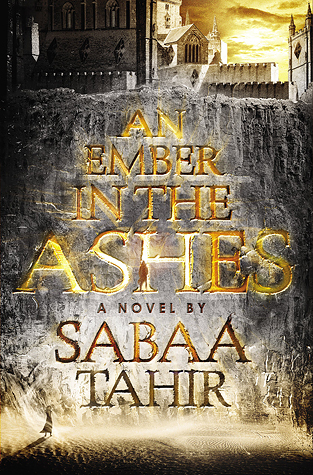 Laia is a slave.
Elias is a soldier.
Neither is free.

Under the Martial Empire, defiance is met with death. Those who do not vow their blood and bodies to the Emperor risk the execution of their loved ones and the destruction of all they hold dear.
I've heard some mixed opinions on this one, but now that the hype has died down somewhat I still want to read it. Hoping to get to this in the next month.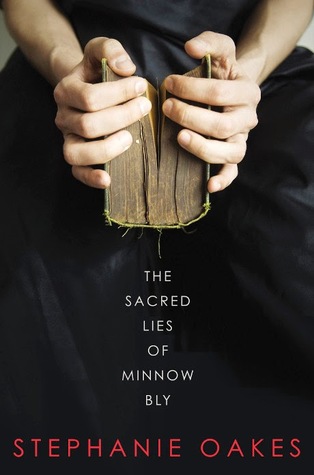 With a harrowing poetic voice, this contemporary page-turner is perfect for fans of Laurie Halse Anderson's Speak, Julie Berry's All The Truth That's in Me, and the works of Ellen Hopkins.

The Kevinian cult has taken everything from seventeen-year-old Minnow: twelve years of her life, her family, her ability to trust.
As soon as I heard about this book I really wanted to read it, but do to how big it is I've been putting it off.
Hoping to get to this in May.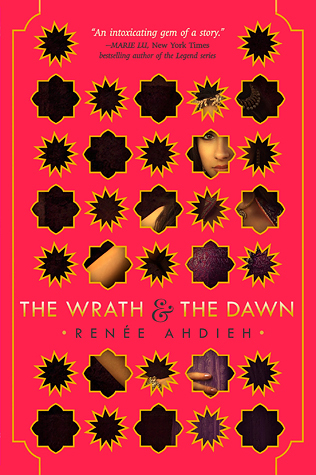 In a land ruled by a murderous boy-king, each dawn brings heartache to a new family. Khalid, the eighteen-year-old Caliph of Khorasan, is a monster. Each night he takes a new bride only to have a silk cord wrapped around her throat come morning. When sixteen-year-old Shahrzad's dearest friend falls victim to Khalid, Shahrzad vows vengeance and volunteers to be his next bride. Shahrzad is determined not only to stay alive, but to end the caliph's reign of terror once and for all.
This is a book that was very hyped and then ended up just not being talked about for awhile. Hoping to get to this one soon as it's another retelling.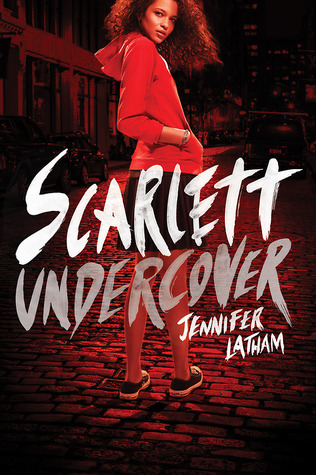 Meet Scarlett, a smart, sarcastic, kick-butt, Muslim American heroine, ready to take on crime in her hometown of Las Almas. When a new case finds the private eye caught up in a centuries-old battle of evil genies and ancient curses, Scarlett discovers that her own family secrets may have more to do with the situation than she thinks -- and that cracking the case could lead to solving her father's murder.
This sounds like a book that I will just fly through and it says for fans of veronica mars which has me even more interested in it.
Hoping to get to it in April.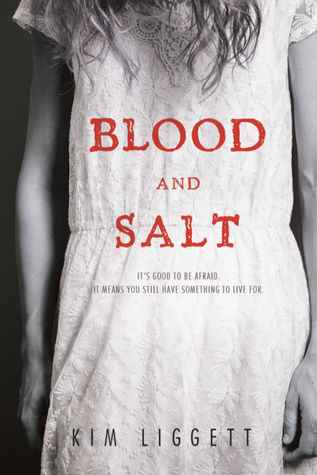 Romeo and Juliet meets Children of the Corn in this one-of-a-kind romantic horror.

"When you fall in love, you will carve out your heart and throw it into the deepest ocean. You will be all in—blood and salt."

These are the last words Ash Larkin hears before her mother returns to the spiritual commune she escaped long ago. But when Ash follows her to Quivira, Kansas, something sinister and ancient waits among the rustling cornstalks of this village lost to time.
This sounds like a spooky sort of retelling. Hoping to get to this either in the next month or before October.
And these are they. My final moments. They say a warrior must always be mindful of death, but I never imagined that it would find me like this . . .

Japanese teenager, Sora, is diagnosed with ALS (Lou Gehrig's disease). Lonely and isolated, Sora turns to the ancient wisdom of the samurai for guidance and comfort. But he also finds hope in the present; through the internet he finds friends that see him, not just his illness. This is a story of friendship and acceptance, and testing strength in an uncertain future.
This sounds very interesting and possibly insightful because I've never read a book where the characters has ALS. Hoping to get to this in July.
Vendetta by Catherine Doyle
When five brothers move into the abandoned mansion in her neighbourhood, Sophie Gracewell's life changes forever. Irresistibly drawn to bad boy Nicoli, Sophie finds herself falling into a criminal underworld governed by powerful families. As the boys' dark secrets begin to come to light, Sophie is confronted with stinging truths about her own family, too. She must choose between two warring dynasties - the one she was born into, and the one she is falling in love with. When she does, blood will spill and hearts will break.
I've been hearing so many good things about this book recently that I just really want to check it out. Hoping to get to this one sometime soon.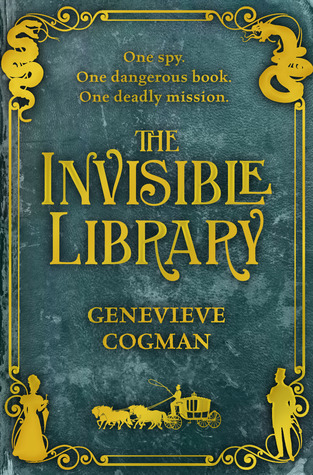 Irene is a professional spy for the mysterious Library, which harvests fiction from different realities. And along with her enigmatic assistant Kai, she's posted to an alternative London. Their mission - to retrieve a dangerous book. But when they arrive, it's already been stolen. London's underground factions seem prepared to fight to the very death to find her book.
Adding to the jeopardy, this world is chaos-infested - the laws of nature bent to allow supernatural creatures and unpredictable magic. Irene's new assistant is also hiding secrets of his own. Soon, she's up to her eyebrows in a heady mix of danger, clues and secret societies.
Libraries and Spies, yes please. Hoping to read this one as soon as I can find it.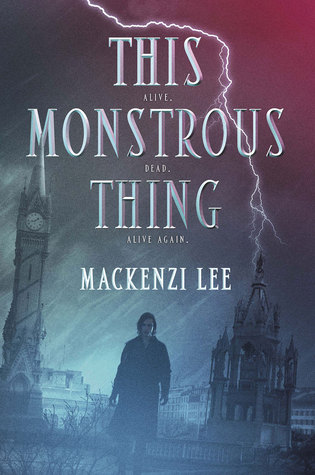 In 1818 Geneva, men built with clockwork parts live hidden away from society, cared for only by illegal mechanics called Shadow Boys. Two years ago, Shadow Boy Alasdair Finch's life shattered to bits.

His brother, Oliver—dead.

His sweetheart, Mary—gone.

His chance to break free of Geneva—lost.
This one just sounds super creepy and interesting. Hoping to get to it in September.
Somehow all of these books ended up being from I believe Debut Authors from 2015 which is pretty exciting as well. I am hoping to get through several of the retelling ones in the next month for my Libraries reading challenge.
What books did you mean to get to in 2015 but didn't? Have you read any of these?