The Seven Deadly Sins Tag
1. Greed - What is your most inexpensive book? What is your most expensive book?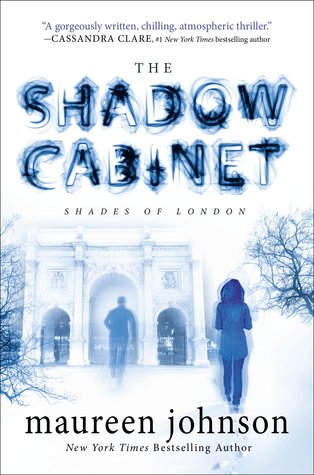 The most inexpensive book for me would have to be The Elite by Keira Cass. My most expensive book would have to be The Shadow Cabinet by Maureen Johnson.
2. Wrath - What author do you have a love/hate relationship with?
Jodi Picoult. I have had a hate/love relationship with her books, but for some reason I keep reading them and hoping that I'll start liking her since she is so loved by so many.
3. Gluttony - What book have you devoured over and over again with no shame?
One Eye Laughing The Other Weeping by Barry Denenberg.
I've reread this book so many times that I've lost count now. It is such a quick read for me now, but I still love it and it's one that helps me get out of some reading slumps.
(I would have chosen the Harry Potter series, but I think we all devour that one whenever we can. )
4. Sloth - What book have you neglected reading due to laziness?
The Diviners by Libba Bray. I've had this one on my shelf since June of 2015 and I've just been avoiding it because of how big it is.
5. Pride - What book do you talk about most in order to sound like an intellectual reader?
I don't do this. When I first started book blogging I thought that it was important to read intellectual books, but as I've read those books and not enjoyed many of them. I realized that being a reader isn't about reading intellectual books (while it is important to do so it shouldn't be the main focus) instead it's about just reading books that you enjoy and make you want to keep reading and keep learning.
6. Lust - What attributes do you find attractive in male characters?
I've never really thought about this before, I guess I will have to go with Compassion and Intelligence.
7. Envy - What book would you most like to receive as a gift?
Diamonds & Deceit by Lelia Rasheed.
I have the first book in the series and I know I will love it, am hoping to get it soon so that I can marathon the books.
I'm tagging :
Zhana @aliyn89
Lauren
@Seriesousbookreviews