It's Thursday which means time for another Tag! I'm really loving doing these again and having my blog back on a schedule.
You are a socialite going on a shopping spree with your most stylish book BFF. You are going to be having lunch with your favorite author later that day at NYC chicest restaurant. Wanting to make a good impression the both of you hit every store on Fifth Avenue and rack up quite a bill. What book character would you have style your outfit for your important lunch date?
I'm going to have to go with Gabrielle from
Heist Society
by Ally Carter. She not only always seems to have the perfect outfit, but I also need her to teach me how to be graceful.
You are attending a charity event entitled #WeNeedDiverseBooks. In order to raise money for the purpose, they are auctioning off a date to the highest bidder. The date will be with any book character that the winner chooses. Who would you bid for?
Brice Myerston from the Reluctant Duchess book. I think he just might be one of my top book boyfriends and it is a very short list.
This year's theme at the Met Gala is book covers. The attendees have to pick a stunning outfit from a beautiful book cover and wear it. The men are dressed in their finest and the women's dresses range from stunning to daring. With your impressive literary knowledge, you, of course, are going to be the main attraction this year. What dress from a gorgeous book cover would you wear?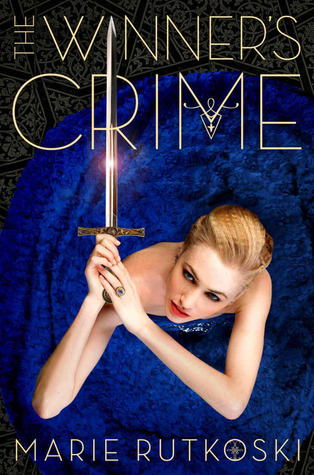 As Hollywood's IT girl, you get offered all of the best roles directed by the best directors. You have more awards than you know what to do with and aren't afraid to use your power to secure the roles that you want. While at the coffee shop you read this amazing book and decide that you want to make it into a movie. What book would you want to be made into a movie for you to star in?
Can this be the whole
Heist Society series
by Ally Carter? It would be so cool to get to do all of the heists.
The world's top fashion magazine Vogue has asked you to grace the cover of their September issue. In fact, the whole September issue highlights your love of books. Your photo shoot is inspired by your favorite classic fairy tale. With so many gowns and stories to choose from which fairy tale would you choose?
Never really been into fairytales.. so I guess I'll just go with Cinderella.
You have just received the greatest news. The royal family has invited you and a friend to have tea with them in the royal palace. Wanting to make a good impression you decide to bring along the smartest person you know. You invite an author whose work is widely regarded as brilliant. Who would you bring along to have high tea with the royals?
J.K. Rowling because lets be honest I have no idea how to do high tea and I'm hoping she does. And if not I will have at least meet my favorite author.
You are invited to a wedding tonight. This is no ordinary wedding, though. On the couple's private island, they are flying out your favorite pop star to serenade them that night. You are so excited that you can't wait to get there. Unfortunately, the island is so remote that it takes at least two days to get there by yacht. Unable to contain your excitement you decide to read a book where music is its main theme. What book are you reading on your two-day yacht trip?
I've never actually read a book where music was the main theme... So leave me some recommendations down below? please

Being a socialite isn't as easy as it seems. Between attending fabulous parties, working with some of the most important people in the world, and mingling with royalty; you're simply exhausted. You pack up and go to an exclusive resort in Tulum, Mexico to get some well-deserved relaxation. Of course, you can't go anywhere without a few books. What books would bring to read on your tropical retreat?
This was such a hard decision, but I was able to bring it down to three books.

Those were all of my picks for the Vogue Book Tag. If you've done this tag then please leave your link below so I can see what books you choose!
I Tag:
and anyone else who would like to do this fun book tag