Top Ten Tuesday is a meme created by The Broke and the Bookish.
It's time for another Top Ten Tuesday, this one is Books On My Spring TBR. Spring starts on March 20th and ends on June 20th. In the next two months I hope to read far more than just these ten books, but we all know I have a bit of a problem sticking to a TBR. So without further ado here are the Books On My Spring TBR.
"Since her twin brother, Eddie, drowned five years ago, sixteen-year-old Elsie Main has tried to remember what really happened that fateful day on the beach. One minute Eddie was there, and the next he was gone. Seventeen-year-old Tay McKenzie is a cute and mysterious boy that Elsie meets in her favorite boathouse hangout. When Tay introduces Elsie to the world of freediving, she vows to find the answers she seeks at the bottom of the sea."
Expected Publication April 26, 2016
I recently was able to get an ARC of this one so expect a review on it a little closer to its release date.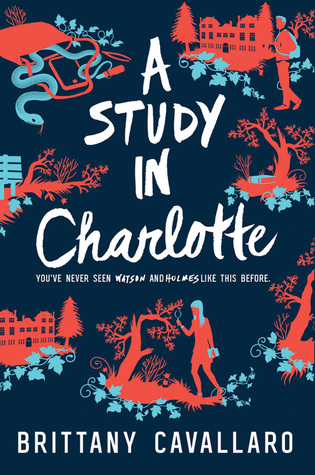 "The last thing Jamie Watson wants is a rugby scholarship to Sherringford, a Connecticut prep school just an hour away from his estranged father. But that's not the only complication: Sherringford is also home to Charlotte Holmes, the famous detective's great-great-great-granddaughter, who has inherited not only Sherlock's genius but also his volatile temperament. From everything Jamie has heard about Charlotte, it seems safer to admire her from afar."
Published March 1st, 2016
I recently got this from the Library so I will have a review for this in either April or May.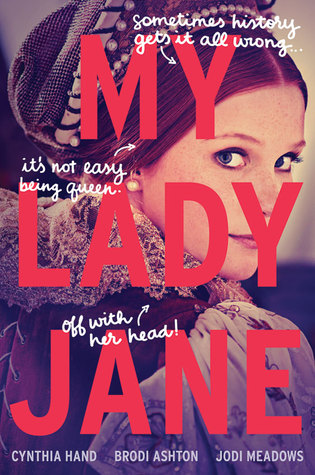 My Lady Jane by Cynthia Hand, Brodi Ashton, Jodie Meadows
"Lady Jane Grey, sixteen, is about to be married to a total stranger—and caught up in an insidious plot to rob her cousin, King Edward, of his throne. But that's the least of Jane's problems. She's about to become Queen of England. Like that could go wrong."
Expected Publication June 7th, 2016
This one sounds like it will be really interesting, and I believe this will be one of my first reads that was written by multiple authors.
"
Stay on the roads. Don't enter the woods. Never go out at night.
Those are the rules in Rowan's Glen, a remote farming community in the Missouri Ozarks where Ivy Templeton's family has lived for centuries. It's an old-fashioned way of life, full of superstition and traditions, and sixteen-year-old Ivy loves it. The other kids at school may think the Glen kids are weird, but Ivy doesn't care—she has her cousin Heather as her best friend. The two girls share everything with each other—or so Ivy thinks. When Heather goes missing after a May Day celebration, Ivy discovers that both her best friend and her beloved hometown are as full of secrets as the woods that surround them.

"
Expected Publication May 3, 2016
This one sounds like it will be a little bit like the movie Village. So it should be interesting to say the least.
"When Olivia's mother was killed, everyone suspected her father of murder. But his whereabouts remained a mystery. Fast forward fourteen years. New evidence now proves Olivia's father was actually murdered on the same fateful day her mother died. That means there's a killer still at large. It's up to Olivia to uncover who that may be. But can she do that before the killer tracks her down first?"
Expected Publication May 3, 2016
April Henry is slowly becoming one of my favorite authors. She always manages to make you feel drawn into the story and like your even their all with only about 250 pg's. It's amazing. I can't wait to read this one and see how it compares to her other books.
"Juliana Telford is not your average nineteenth-century young lady. She's much more interested in researching ladybugs than marriage, fashionable dresses, or dances. So when her father sends her to London for a season, she's determined not to form any attachments. Instead, she plans to secretly publish their research.Spencer Northam is not the average young gentleman of leisure he appears. He is actually a spy for the War Office, and is more focused on acing his first mission than meeting eligible ladies. Fortunately, Juliana feels the same, and they agree to pretend to fall for each other."
Expected Publication April 19, 2016
This sounds like it will be a nice YA Historical Fictional novel and I can't wait to read it.
The Flipside by Shawn Johnson, A.L. Sonnichsen
"Charlie Ryland has a secret.
She may seem like your average high school sophomore—but she's just really good at pretending.
Because outside of school Charlie spends all her waking hours training to become one of the best gymnasts in the world. And it's not easy flying under the radar when you're aiming for Olympic gold…especially when an irresistible guy comes along and threatens to throw your whole world off balance."
Expected Publication June 7,2016
I am a little worried that this one won't be to good, but I'm hoping it turns out to be really interesting. Plus with this being Olympic year I'm hoping that this will get me in the mood to spend all my free time watching it.
"Evie O'Neill has been exiled from her boring old hometown and shipped off to the bustling streets of New York City—and she is pos-i-tute-ly ecstatic. It's 1926, and New York is filled with speakeasies, Ziegfeld girls, and rakish pickpockets. The only catch is that she has to live with her uncle Will and his unhealthy obsession with the occult.Evie worries he'll discover her darkest secret: a supernatural power that has only brought her trouble so far. But when the police find a murdered girl branded with a cryptic symbol and Will is called to the scene, Evie realizes her gift could help catch a serial killer."
I got this one for my birthday last year, and I'm hoping to have read this by then so I can ask for the second one for my birthday this year!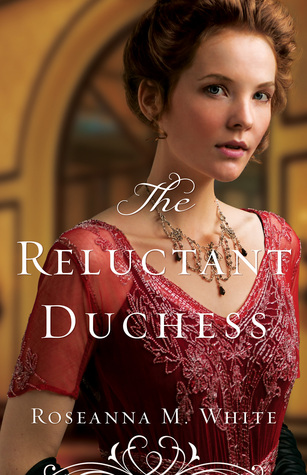 "

Lady Rowena Kinnaird may be the heiress to a Highland earldom, but she has never felt good enough—not for her father, not for the man she thought she'd marry, not for God. But after a shocking attack, she's willing to be forever an outcast if it means escaping Loch Morar and the men who have jeopardized her life.

"
Expected Publication April 5,2016
I was able to get an ARC for this one as well and I will have a review up closer to it's release. This is a second book in the Ladies of the Manor series and If your looking for something similar to Downton Abbey I would suggest these books.
"

On the day the Nazis march down the rue de Belleville, fourteen-year-old Maral Pegorian is living with her family in Paris; like many other Armenians who survived the genocide in their homeland, they have come to Paris to build a new life. The adults immediately set about gathering food and provisions, bracing for the deprivation they know all too well. But the children—Maral, her brother Missak, and their close friend Zaven—are spurred to action of another sort, finding secret and not-so-secret ways to resist their oppressors. Only when Zaven flees with his brother Barkev to avoid conscription does Maral realize that the Occupation is not simply a temporary outrage to be endured. After many fraught months, just one brother returns, changing the contours of Maral's world completely.

"
If you've read Sarah's Key than you know a little bit about this, but instead of seeing it from an outsiders perspective this one gives you a look at what it was like to be a french family and how they dealt with what was happening.
Those are some of the books I'm hoping/planning to read this month. What are you hoping to read?