Waiting on Wednesday is hosted by Jill @
Breaking the Spine
. It's a weekly meme that allows bloggers to talk about what upcoming book they're most looking forward to read!
Synopsis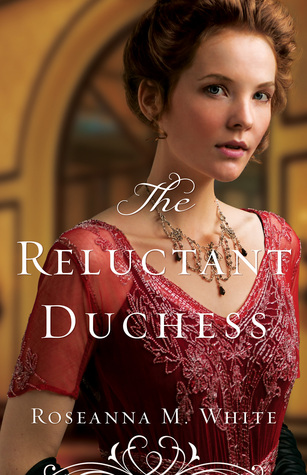 Lady Rowena Kinnaird may be the heiress to a Highland earldom, but she has never felt good enough—not for her father, not for the man she thought she'd marry, not for God. But after a shocking attack, she's willing to be forever an outcast if it means escaping Loch Morar and the men who have jeopardized her life.

Brice Myerston, the Duke of Nottingham, has suddenly found himself in possession of a rare treasure his enemies are prepared to kill for. While Brice has never been one to shy away from manor-born ladies, the last thing he needs is the distraction of his neighbor, Lady Rowena, who finds herself in a desperate situation. But when the moody Earl of Lochabar tries to trap Brice into marrying Rowena, Brice finds he's not as opposed to the idea as he expected to be.

Rowena wanted to escape the Highlands, but she's reluctant to resort to marrying a notorious flirt just to gain his English home. And when she learns that Brice is mixed up in some kind of questionable business with a stolen treasure, she 'fears she's about to end up directly in the path of everything she was trying to avoid.
Why I'm Waiting
I loved the first book in this companion (series/trilogy not sure which it is yet)
The Lost Heiress
(Thanks to Netgalley!) and loved it. I can't wait to read this one because its a companion novel which means we get to meet new characters and see a different perspective in this same time period. Plus it kind of reminds me of Dowton Abbey a little bit, which I love and am so sad to see ending.
Information
Format: Kindle
Publisher: Bethany House Publishers
Pages: 400
Expected Publication: March 29th, 2016
This week I decided to do a little something different with Waiting on Wednesday. Hopefully in the future I will be switching back and forth between Top 5 Wednesday and Waiting on Wednesday. Which one do you all like best?
I love seeing what upcoming releases everyone's excited for but I also love seeing recommendations.