Top Ten Tuesday is a meme created by The Broke and the Bookish.
This weeks theme is 2016 Debut Authors. This one is always a bit of a challenge for me since I'm not exactly the best at checking to see who the new authors will be. In this process though I did find some books that I can't wait to read now and will be included later on in another Top Ten Tuesday. So without further ado here are my Top Ten 2016 Debut Authors!
Brittany Cavallaro is a poet, fiction writer, and old school Sherlockian. She is the author of the poetry collection Girl-King (University of Akron)
While she has released poetry books in the past this year will be her first year as a novelist!
Her Website:
http://www.brittanycavallaro.com/
Michelle Modesto is an associate editor at Gold Man Review, a west coast literary journal.
Her Debut novel comes out in the beginning of 2016.
Julie Christine Johnson's short stories and essays have appeared in several journals. In 2016 she will release her first full length novel.
Her Website :
http://www.juliechristinejohnson.com/
Whenever she is not sitting at the computer, throwing a ball in the backyard, gardening or reading, Cindy can be found--actually, not found--adventuring around the world with her hubby.
Kelly is a writer living in NYC. YA is her absolute favorite thing on earth other than cupcakes and she has spent many hours crying over fictional deaths.
Her debut novel is coming out in early 2016 it is written with Tarun Shanker
Her Website:
https://www.kellyzekas.com
Mild-mannered assistant by day, milder-mannered writer by night, Tarun Shanker is a New York University graduate currently living in Los Angeles.
His debut novel is coming out in early 2016 it is written with Kelly Zekas
Jennifer S. Brown lives and writes in the suburbs of Boston. Her articles, and essays have appeared in numerous publications. In 2016 she is releasing her first debut novel!
Her website :
http://www.jennifersbrown.com/
This is Kara's first novel under her own name, previously she has been the author of the Prep School Confidential series under the pen name Kara Taylor.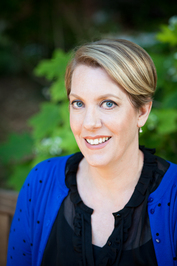 K.C. HELD was born and raised in California with stopovers in Honduras, Mexico, and France. Although she once spent a summer working in a castle, there were no dead bodies involved.
Born and raised in Ohio, Cheryl Honigford has been writing stories since she could read. Her debut novel started as Nanowrimo novel, inspired by Cheryl's love of mysteries, Chicago, and old-time radio!
Those were the debut authors I am looking forward to. Are you looking forward to any of these?
*All of the links on the authors name take you to the Goodreads page for that author. The links for the websites were taken from the Goodreads pages of the authors if available. Photos from the authors Goodreads page as well.