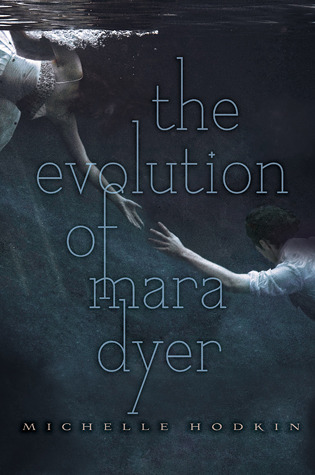 Title:
The Evolution of Mara Dyer
Author:
Michelle Hodkin
Publisher:
Simon & Schuster Books for Young Readers
Published Date:
October 23rd 2012
Genre:
YA, Fantasy, Paranormal
Page Count:
528
Format:
Kindle

My Rating:
★ ★.5
Goodreads Summary:
The truth about Mara Dyer's dangerous and mysterious abilities continues to unravel in the New York Times bestselling sequel to the thrilling The Unbecoming of Mara Dyer. Mara Dyer once believed she could run from her past.She can't. She used to think her problems were all in her head. They aren't. She couldn't imagine that after everything she's been through, the boy she loves would still be keeping secrets. She's wrong. In this gripping sequel to The Unbecoming of Mara Dyer, the truth evolves and choices prove deadly. What will become of Mara Dyer next?
---------------------------------------------------------------------
My Review:
After having a lot of up and downs with the first book in this series I wasn't sure if I would want to continue with it. I am so glad I did though. This book was everything I hoped the first one to be. It was creepy, and gave us insight on possibly why she has this power. It also showed us that she wasn't alone in it and there is a lot more people with it then I ever expected it to be.

While their still was some romance elements they were drastically cut back thankfully and it was more about Mara, and what is happening to her, and who is doing certain things to her.

That doctor has to go though. Something very fishy is going on there and I don't like it all.

Now on to the third book and I hope it doesn't leave me feeling like the first one did.