Casual Read-A-Thon July!
The Read-A-Thon is from July 24-30th if you want to follow along you can tweet
@
CasualReadathon
and make sure you follow there as well for sprints. Make sure you also use the hash tag
#

CRJuly
Challenges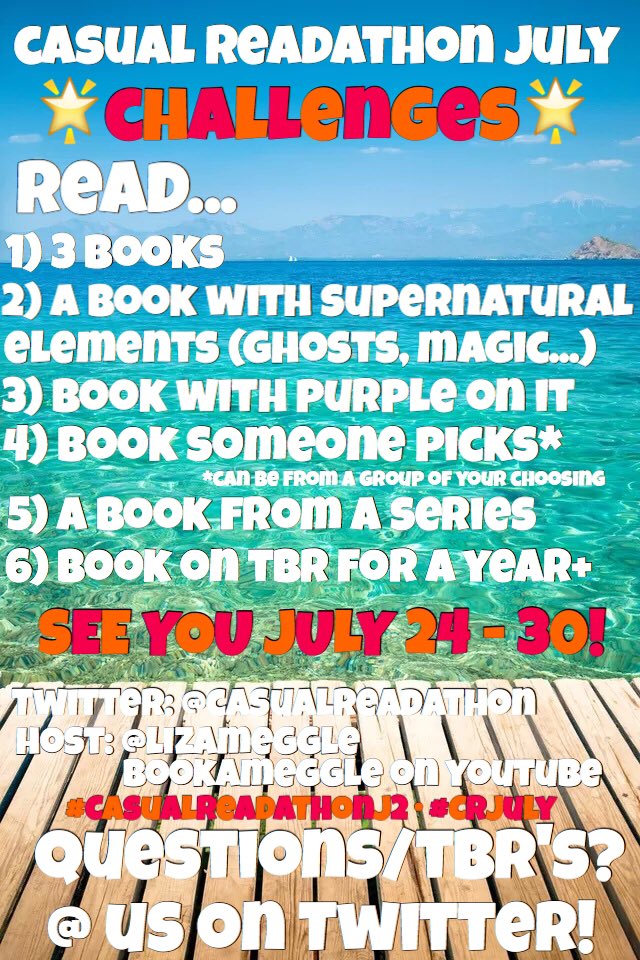 My TBR & Goals
For me this time, I don't have a lot of time to devote to this read-a-thon like I was hoping the first day we have family from out of town coming in so I doubt I'll get much done. Then I also have my final test for my summer class so I will need to study for that. I do hope to read 100 pg's a day.
I am currently reading the Winners Curse by Marie Rutkoski and about 104 pg's in. Hopefully I will finish this book and then maybe get another one done. But we will just have to wait and see what happens.