Top Ten Tuesday
is a meme created by The Broke and the Bookish. This week, the theme is "Top Ten Most Anticipated Releases for the Rest of 2015″.
While looking at the releases for the rest of the year I realized that I am most excited about either Sequels or Historical Fiction. Pretty proud of that fact.
So without further ado here are my most anticipated for the rest of 2015.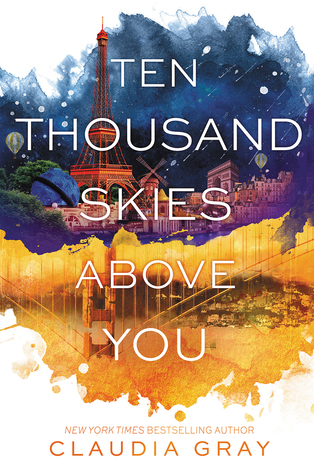 Ten Thousand Skies Above You by Claudia Gray
This is the second book in the Firebird series. I am so excited to get back into this world, and to start time traveling again!
"
Ever since she used the Firebird, her parents' invention, to cross into alternate dimensions, Marguerite has caught the attention of enemies who will do anything to force her into helping them dominate the multiverse—even hurting the people she loves. She resists until her boyfriend, Paul, is attacked and his consciousness scattered across multiple dimensions."
Just the Goodreads Summary alone had me wanting to read this. Plus I can't wait to get back into the Grisha world.
"Game of Thrones meets Ocean's Eleven in this brand-book in the world of the Grisha by New York Times-bestselling author Leigh Bardugo."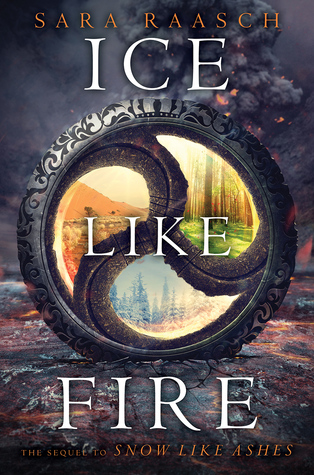 After finishing Snow Like Ashes last year I immediately wanted the next book in this series and now it's finally only a few months away!
"
It's been three months since the Winterians were freed and Spring's king, Angra, disappeared—thanks largely to the help of Cordell."
My Review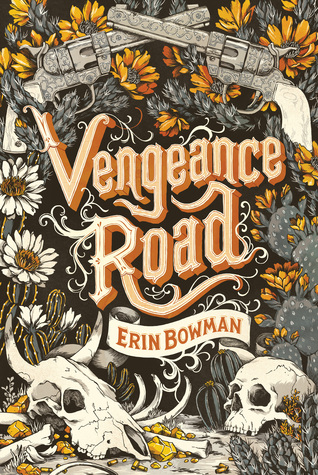 Vengeance Road by Erin Bowman
This book is being said to be in the spirit of True Grit which is one of my favorite movies so I can't wait to see what this book is actually like.
"When Kate Thompson's father is killed by the notorious Rose Riders for a mysterious journal that reveals the secret location of a gold mine, the eighteen-year-old disguises herself as a boy and takes to the gritty plains looking for answers and justice."
My Review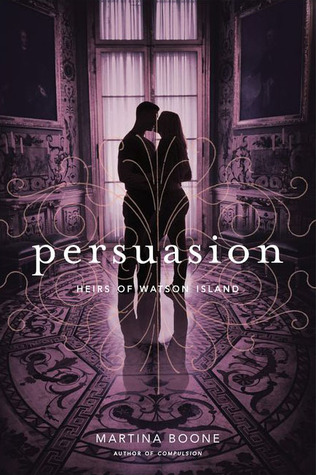 Last year I read compulsion and loved it. It also made me not dislike an underlying romance in stories as much. With that being said I can't wait to see what happens to the two in this book.
"A stranger filled with magic arrives at Watson's Landing claiming that the key to the Watson and Beaufort gifts—and the Colesworth curse—also lies beneath the mansion. With a mix of threats and promises, the man convinces Barrie and Cassie to cast a spell there at midnight. But what he conjures may have deadly consequences."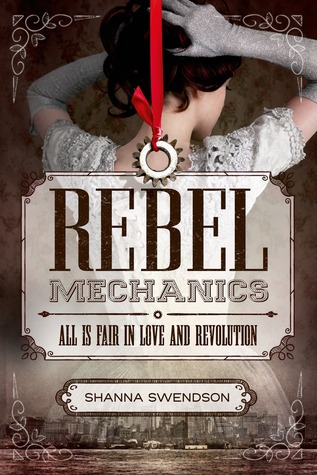 I have been wanting to read a book set in the 1800's for awhile now and the fact that this one includes being a spy and alternative history makes me want to read it even more.
"A sixteen-year-old governess becomes a spy in this alternative U.S. history where the British control with magic and the colonist's rebel by inventing."
I cannot wait to get back to this world and to see what shenanigans
Sophronia gets into now!
"
When a dastardly Pickleman plot comes to fruition, only Sophronia can save her friends, her school, and all of London...but at what cost? Our proper young heroine puts her training and skills to the test in this highly anticipated conclusion of the rousing, intriguing, and always polished New York Times bestselling Finishing School series!"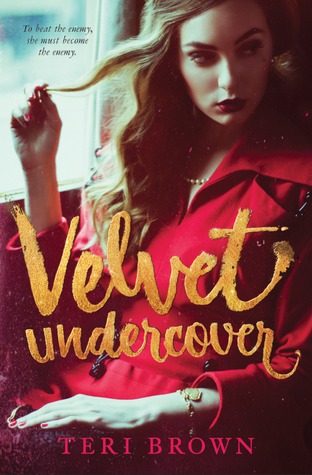 Seeing as how I've not read many books about the time around WWI I am very excited to see what this book is like.
"Samantha Donaldson's family has always done its duty for the British Crown. In the midst of World War I, seventeen-year-old Sam follows in their footsteps, serving her country from the homefront as a Girl Guide and messenger for the intelligence organization MI5. After her father disappears on a diplomatic mission, she continues their studies of languages, high-level mathematics, and complex puzzles and codes, hoping to make him proud."
Who doesn't love a story about a young girl trying to find her place in the world with it being set in the 1900's.
"
Over the summer of 1911, Joan pours her heart out into her diary as she seeks a new, better life for herself—because maybe, just maybe, a hired girl cleaning and cooking for six dollars a week can become what a farm girl could only dream of—a woman with a future.

"
I am so looking forward to reading all of these fairy tale retelling's and this one has just been put to the top of the list.
"Lo-Melkhiin killed three hundred girls before he came to her village, looking for a wife. When she sees the dust cloud on the horizon, she knows he has arrived. She knows he will want the loveliest girl: her sister. She vows she will not let her be next."