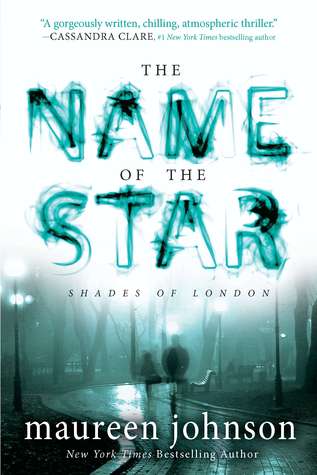 Title:
The Name of the Star
Series:
Shades of London #1
Author:
Maureen Johnson
Publisher:
Speak
Published Date:
October 2nd 2012
Genre:
Historical Fiction, Mystery, YA
Page Count:
372
Format:
Paperback
My Rating:
★ ★ ★ ★ .75
Goodreads Summary:
Jack the Ripper is back, and he's coming for Rory next....
Louisiana teenager Rory Deveaux arrives in London to start a new life at boarding school just as a series of brutal murders mimicking the horrific Jack the Ripper killing spree of more than a century ago has broken out across the city. The police are left with few leads and no witnesses. Except one. Rory spotted the man believed to be the prime suspect. But she is the only one who saw him - the only one who
can
see him. And now Rory has become his next target...unless she can tap her previously unknown abilities to turn the tables.
--------------------------------------------------------
My Review:
Warning slight spoiler
"Fear can't hurt you," she said. "When it washes over you, give it no power. It's a snake with no venom. Remember that. That knowledge can save you."
When I first picked this book up to read I was unsure about what exactly was going to happen in it, I knew it was about Jack the Ripper and that was it. What I wasn't expecting was to love it as much as I did.
The first couple of chapters of the book are slightly slow and boring, but if you can get past those then it is all pretty fast paced from their.
What I really loved about this book was the amount of history you learn about the Ripper from the 1888, and how England's police used to work, and when the different branches were started. At points it did get quite graphic when it was talking about the murders and what happened to the bodies.
I think the part that I loved the most about this book was that it wasn't saying this is who did the original murders. It was about a new murder recreating the murders (Which is extremely disturbing to think about happening again).
Another part that made me love this book was the protagonist having no idea with to do the majority of the time when it came to dealing with, and handling the problem.
In short if you love well written historical fiction mixed with modern day and a dash of humor then this book is for you.
I can't wait to read the next two books in the series.